From Boom to Bust: The Ongoing Saga of the EU Housing Market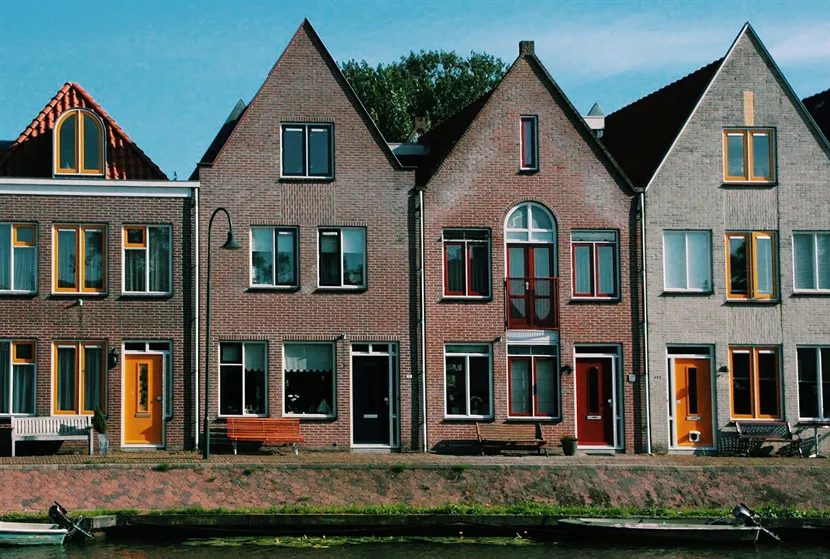 A chill wind blew across the European Union's housing market as the first quarter of 2023 unfurled, bringing with it an unwelcome guest: the specter of a decline in house prices. After an unbroken run since 2015, this marks the first quarterly drop - an end, it seems, to a ten-year party in the residential property sector.
Poring over the numbers, Eurostat foretold a 1.5% dip in house prices in the concluding stanza of 2022 across 15 of the EU's 27 states. Denmark and Germany bore the brunt, with the thermometer of house prices plunging by 6.5% and 5% in turn.
Rising interest rates? Higher cost of living? These twin demons have been spooking would-be homeowners across Europe, resulting in a contraction of mortgage demand and an ensuing downtrend in house prices. The trend has shown tenacity, with Dutch house prices, for example, continuing the slide - 1.5% off between the opening bell of January and the close of February.
Yet, amid the gathering storm clouds, there have been rays of sunshine. Take Croatia. House prices there actually leaped by 4.7% in 2022's last quarter. The catalyst? A swarm of foreign buyers keen to get in before the euro came into play in January.
Yes, house prices have been on a rollercoaster ride of late, but let's not lose sight of the bigger picture. They're still towering over their early 2014 levels, over 50% higher to be precise.
Still, as we peer over the horizon, stormy weather looms large. The European Central Bank (ECB), and other rate-setters are lining up a series of interest rate hikes. Just last month, the ECB cranked up its deposit rate by half a percentage point to a level not seen since the 2008 financial crisis: 3%. Another jolt upward is expected come May.
Banks, feeling the heat from these surges, have responded by clamping down on lending conditions, shaking up the housing market further. A fallout from recent banking sector ripples, including the crumbling of Silicon Valley Bank and the enforced sale of Credit Suisse, is anticipated.
Evidence of the squeeze on the lending sector can be seen in the dip - three months running - in total lending by banks to eurozone customers. It bottomed out with a hefty €72 billion fall in February, calling time on close to five years of consistent growth.
The storm swept hardest across Sweden's housing market, with prices tumbling 15% in a year. Even into March, prices were slipping further, down another 0.8%.
On UK shores, too, the housing market took a hit. A 0.8% slide in prices from February to March on top of steady losses since last summer pushed year-on-year prices down 3.1% - a slump not witnessed since 2009.
In sum, the once roaring EU housing market has had its wings clipped. Heightening interest rates, teamed with an escalating cost of living, have cranked up the pressure. Stakeholders must now tread with caution in this shifting landscape. Yet, despite the headwinds, with astute strategies and nimble policies, the hope remains for a balance between affordable housing and sustainable market growth.