Rent out your property through 10 simple steps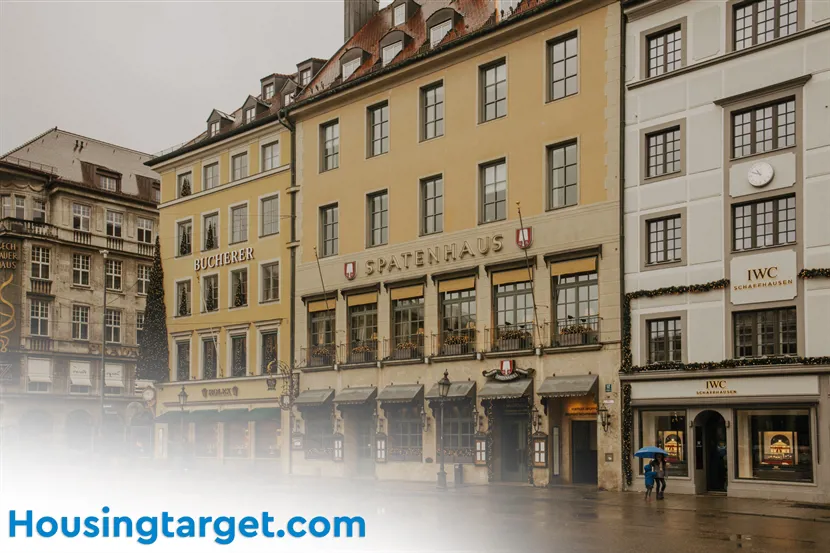 As a property company, housing association, or private landlord, it is essential to have a well-organized system for renting out vacant rental properties. By following a clear and thoughtful strategy when you need to rent out your property, you increase your chances of renting out quickly and reduce the risk of the property standing empty, thus losing potential rental income.
1: Begin the rental process immediately
As soon as your current tenant informs you that they wish to move, you as a landlord should immediately initiate the process of finding a new tenant. This typically gives you 1-2 months to find a new tenant, depending on the terms of your lease agreement.
Renting out a property can often take time, so it is important to respond quickly to a termination. However, be careful not to rush into an agreement with the first interested house seeker. Take your time to understand the current market, so you have a clear idea of what type of tenant you are looking for, and what you can realistically expect in rental income. You need to find a reliable tenant who will rent your property for an extended period.
Avoid delaying the start of the rental process for too long as it may lead to lost revenue due to unoccupied property. Properties are rented out daily, so with the right strategy and approach, it can be relatively straightforward to find the right tenant.
2: Prepare a detailed description of your housing rental
The next step is to create a detailed and inviting description of your rental property. The description should include information about the property's size, monthly rent, its condition, and the expected deposit. Present your property positively; if it is a small property, for example, you can emphasize its cozy and intimate atmosphere, which may be precisely what some tenants are looking for.
It is important to highlight the different opportunities that the property offers, such as its suitability for hosting small gatherings or accommodating study groups. Consider what amenities and benefits you can offer – it could be a garden, parking options, or proximity to public transport and shopping facilities. If you can offer unique benefits that are not easily found elsewhere, it could be what makes the tenant choose your property.
Examine the rent levels in your area to set a reasonable price. Housing portals like Housingtarget.com can give you an idea of what similar properties are rented for in your vicinity. Look at rental housing in all of Europe, rental housing in Denmark, rental housing in the Netherlands, rental housing in Germany, and rental housing in Sweden, rental housing in Norway.
3: Identify the target audience for your rental accommodation
Once you have analyzed and described your rental property and its advantages, it is time to consider which type of tenants would be the best fit for the property.
For landlords, it is most advantageous to achieve a stable income through long-term rental relationships. Frequent tenant turnover can be economically burdensome. Therefore, it is crucial to create a detailed profile of your ideal tenant to increase the chances of finding a reliable and long-lasting tenant.
The success in renting is often to have a tenant who, over several years, appreciates and takes good care of your rental property. It is therefore appropriate to find a tenant who not only matches your target group for the property but also has stable financial conditions. The ideal tenant is capable of paying stable rent, which is deposited into your account without problems over many years.
4: Create a rental ad for your long term rental
Now is the time to create an ad for your property. The purpose of the ad is to provide a clear overview of the property, tailored to the tenants you wish to attract. The ad should contain information such as area, location, type of property, price, annual costs, and other relevant details. Ideally, the rental ad should also include a detailed description of the property, complete with inviting pictures.
5: Consider using a property manager
Although many landlords choose to handle the renting of their property themselves, as the process can often be quite simple, it can, in some situations, be advantageous to draw upon the expertise of a property manager specializing in renting properties in general.
A property manager can assist you with:
Creating an attractive rental ad and pricing assessment
Identifying potential tenants
Drawing up a detailed lease agreement
Managing all communication with tenants and advising on optimal tenancy
Quick renting of the property
Collection of rent and deposit
Accounting for the rental
Using a property manager can often bring benefits, as they typically have extensive networks and significant experience with rental processes, which can help attract a larger number of potential tenants. They will also handle all dialogue with the tenants and organize property viewings. However, you also pay for their service, and there can be good money to save by handling the renting of your property yourself.
6: Market your vacant home for rent
When you are ready to market your vacant rental property, you can use a strategy like this:
Advertise your vacant rental home on Housingtarget.com
Create a good and inviting ad that clearly conveys the various details about your property and your contact information. Add attractive pictures of the property to give your potential tenants a good insight into what you offer. Post your ad on Housingtarget.com, one of Europe's leading platforms for property rental, to reach a wide audience of house seekers currently looking for a new rental property.
Contact house seekers directly
You can also choose to contact those looking for rental properties directly. Many house seekers describe their housing wishes in search ads on Housingtarget.com. Search in the housing seeker database to find tenants looking for properties like the one you are offering, and invite them for a viewing.
Use Your network to find a tenant for your property
Many tenants find their new homes through networks and personal references. Ask your acquaintances if they know anyone looking for housing. Friends of friends and acquaintances can become stable and reliable tenants for your rental property.
Utilize social media
Using social media is a good strategy to reach a larger number of potential tenants quickly. Consider creating an ad on Facebook or other social platforms to increase the visibility of your vacant property. Housingtarget.com also manages several property rental groups on Facebook, which you are welcome to join. By sharing your rental property in these groups, you can increase exposure to a larger group of potential tenants.
7: Show your rental property
Now, interested tenants start pouring in for your property.
It is important to ensure that the property appears inviting and attractive before viewings. Tenants who view your property will place importance on whether the property is well-maintained, clean, and tidy.
Prepare for the viewings by creating a list with relevant questions to assess whether the potential tenants are a good match for your property. Allow tenants time to view the property and ask questions, and be open to negotiations regarding rent and tenants' wishes for furnishings and conditions.
8: Conduct a thorough check of the tenant
Once you have found a potential tenant for your property, it's important to conduct a thorough background check. Especially examine the tenant's financial situation, either by requesting documentation for stable income or through a credit assessment. Also, trust your intuition. A misjudgment of the tenant can result in significant financial loss.
9: Sign the lease agreement
Once you have completed your background check and feel secure with your prospective tenant, it's time to sign the lease agreement. It is always recommended to consult a lawyer to review the contract and ensure that all legal aspects are covered. 
The contract should contain details such as rental price, deposit, binding period, the intended use of the property, any additional costs, maintenance responsibility, and subletting rules. Avoid using generic contract templates from the internet; make sure to involve a legal expert in the process.
10: Ongoing communication with the tenant
Signing a lease agreement is not the end of your relationship with the tenant. It is important to continue monitoring the property's condition, ensuring that it is well taken care of, and that any damages are addressed quickly. Maintain good dialogue with the tenant to ensure long-term tenant satisfaction, which ultimately contributes to stable rental income over an extended period.
Search rentals
Knowledge about housing
Other topics
Posts
Search content
Frequently asked questions