How to find a room for rent – The 8 most important steps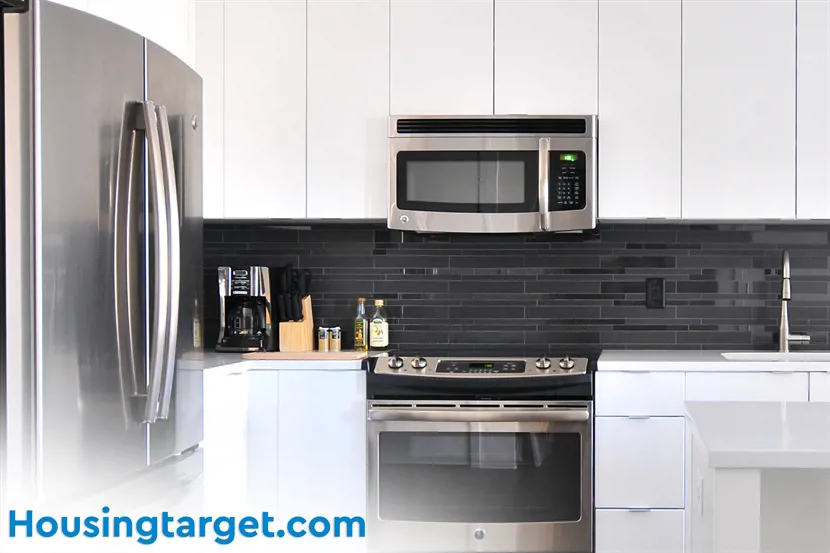 When you want to rent a room, it's important that you follow a well-organized process, so you don't spend unnecessary energy and time on your house hunting. In addition to hunting for an available room to rent, you also have other daily commitments that require your attention. To help you maintain focus and save time, we have developed this guide, which ensures that you find the perfect room without unnecessary hassle and stress.
If instead you are interested in renting out a room, see our guide: Rent out your room - a 10 step guide.
Step 1: Specify your preferences for a student accomodation
Start by defining your needs and requirements for the room you are looking for. The first step in your search for a room to rent is to clarify exactly what you expect from your new room. Consider what type of communal living or housing structure you prefer, as well as the amenities that are important to you. Think about the following questions:
What does your ideal room look like?
How important is the location to you? Do you want to live close to the center, in a vibrant area, or perhaps in a quieter part of town?
How much space do you need, and are you willing to share facilities such as kitchen and bathroom?
Is it important for you to have easy access to parking or public transport nearby?
What rental period do you have in mind?
What is your budget for the rent? Remember to include additional costs such as electricity and water consumption as well as any communal expenses.
Are there specific amenities or equipment you are looking for in a room, such as built-in wardrobes or a good internet connection?
Do you have specific preferences regarding the surroundings, like proximity to green areas or specific views?
Do you have special needs or wishes for your new room based on your personal lifestyle or preferences?
Step 2: Start your search for room rentals
Begin your search process by exploring various platforms that specialize in renting houses and rooms. Use search filters to find available rooms that meet your specific needs and desires. Then make a consolidated list of the places that catch your interest.
Once you have defined your criteria and expectations for your future room, it's time to start the actual search. Here are some effective strategies you can follow:
Digital platforms: Utilize online platforms like Housingtarget.com, which presents you with a large selection of rooms for rent. Try, for example, to search for room for rent in Europe, room for rent in the Netherlands, room for rent in Germany, room for rent in Denmark, room for rent in Sweden, or room for rent in Norway. Adjust your search regarding criteria such as geographical location, size, and price range to find the most optimal choices.
Local media and bulletin boards: Keep an eye out for ads in local daily newspapers and on bulletin boards in your preferred area. Here you might be lucky to encounter attractive offers on rooms for rent that match your expectations and objectives.
Social networks and online communities: Inform your network that you are looking for a room, and ask them to spread the word. Post your search on social media platforms so your network can easily share your room rental search. Perhaps acquaintances of your friends know of an available room. You are welcome to join our Facebook groups for house hunters, which can assist in your search.
Dormitories and youth housing: If you are a student or young, contact housing organizations that offer youth housing, student housing, and dormitory rooms. A communal living arrangement for young people or a dormitory can be a really good solution if you are seeking social interaction with other young people or students.
Step 3: Visit and evaluate the rooms you have found
Once you have identified some promising rooms for rent, the next step is to organize viewings. In this phase, it is vital to assess each room based on the criteria you have established, and to note both the pros and cons of each place. It is particularly important to consider the following aspects:
Does the location match your individual preferences and daily needs?
Is the space sufficient? Consider whether the room's size is compatible with your current lifestyle.
How are the parking facilities and transportation options for both you and potential guests? The accessibility of the room is an element that many prioritize highly.
Step 4: Negotiation of the lease agreement
Once you have found the room you wish to rent, it's time to negotiate the lease agreement. Here it is essential to review all terms carefully – including rent, deposit, maintenance obligations, and notice period – so both parties are satisfied with the agreement. Ensure that all agreements and terms are clearly articulated in the contract, so potential future misunderstandings can be avoided.
Step 5: Pay the deposit and sign the lease contract
After successful negotiations, the next step is to settle the agreed deposit and to sign the lease contract. It is important to read the contract carefully and ensure that all agreed details are included before you sign. It is always a good idea to seek assistance from a person with legal expertise to review the lease contract with you.
Step 6: Moving in and furnishing your room
Now it's time to move in and start furnishing your new room. Develop a comprehensive plan for both the move-in and the furnishing of the room, and remember to notify your move to all relevant agencies.
Moving and furnishing a new place is a major task, even if it's just a single room. There is a lot you need to remember to consider. To assist you in this process, we have prepared these guides, which we hope will be helpful: Steps to furnishing your room - Create a personal space that reflects your lifestyle and Room Moving Checklist.
Step 7: Start your everyday life in your new room
After you have moved in, it's time to start your new daily life in your room. Spend time getting used to your new place and gradually start exploring the area and its many facilities. Meet your new housemates over a cup of coffee, and maybe arrange a cozy gathering with family, friends, and acquaintances to celebrate your new beginning.
Step 8: Establish a good relationship with your landlord
It is crucial to build a good relationship with your landlord. Communicate transparently about any challenges and tasks regarding maintenance, and make an effort to adhere to the agreements and rules set out in the lease contract. Ensuring timely payment of the rent is important. By maintaining a positive relationship with your landlord, many potential problems and misunderstandings can be prevented.
Search rentals
Knowledge about housing
Other topics
Posts
Search content
Frequently asked questions