Rent out your house via 10 simple steps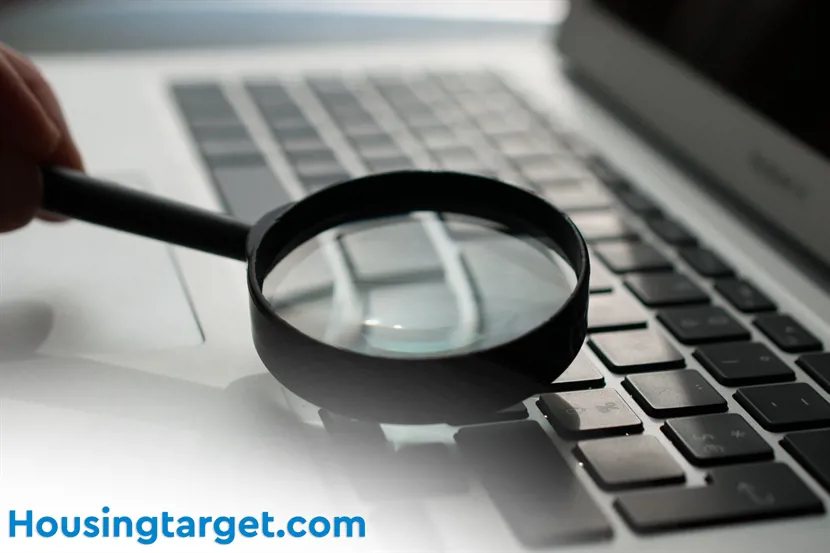 Whether you're a property company, private landlord, or a business, it's crucial to have a well-organized approach to renting out your vacant house. Having a clear strategy will help you avoid periods with an uninhabited house, thereby avoiding loss of rental income.
If you are looking for a house to rent, you can follow this guide: How to rent a house - The 8 most important steps.
1: Start renting out your house immediately
As soon as your current tenants inform you that they will move, as a landlord you usually have 1-2 months to find a new tenant for your house. Check your rental contract to see what notice period the tenant has.
Renting out a house can take time, so it's essential to initiate the process quickly after receiving a notice. However, avoid feeling pressured to rent your house to the first available tenant. The goal is to find a stable and reliable tenant who will rent your house over an extended period.
Many landlords make the mistake of waiting too long to begin the rental process, resulting in lost income due to a vacant house not generating any rental income.
2: Create a detailed description of your house for rent
The next step is to create a meticulous description of the house you want to rent out. Present the unique benefits that the house can offer – it might have a large garden, multiple rooms, a garage, proximity to nature, etc. Specify the house's size, the monthly rent, condition, and the expected deposit, among other things. Make a positive presentation of the house, highlighting the spacious living room or the cozy atmosphere that potential tenants can personalize with their style and decor.
Remember to describe what amenities and services the house can offer, such as a garage, private garden, or proximity to good schools and public transport. To get a sense of the market standards for rents, you can use Housingtarget.com to investigate what similar houses are rented for in your area – search, for example, for a house for rent in all of Europe, house for rent in the Netherlands, house for rent in Germany, house for rent in Denmark, house for rent in Sweden, or house for rent in Norway.
3: Identify your ideal tenant
Once you have prepared a detailed description of your rental house and its benefits, it's time to consider which type of tenant would be best suited to the property.
Stable income through long-term rental agreements is key to success as a property landlord. Frequent tenant changes can be financially draining. Successful renting is based on finding a tenant who not only matches your target group for the house but also has stable financial conditions. Ideal tenants will appreciate and take good care of your house while being able to pay stable rent for many years.
4: Create an ad for your house rental
Now it's time to create an appealing ad for your house. The purpose of this ad is to present the house in a manner attractive to the types of tenants you wish to attract. The ad should provide a comprehensive overview of the house, including details like total area, location, type of house, price, annual costs, and other relevant information. Ideally, your ad should also contain a detailed description of the house with inviting pictures showcasing both internal and external features, such as garden areas and any additional amenities.
5: Consider partnering with a property manager
Although many landlords choose to manage the renting of their house themselves, you might also consider hiring a property manager, who can assist you with:
Creating an inviting rental ad and assessment
Identifying potential tenants
Drawing up a detailed rental contract
Handling all communication with tenants and advising on the best rental conditions
Ensuring a swift rental of the house
Collection of rent and deposit
Preparing accounts for the rental
6: Market your house for rent
Now it's time to launch the marketing campaign for renting out your house. Here's the ideal strategy:
Advertise your vacant house for rent on Housingtarget.com
Create a captivating ad that clearly highlights the unique features of your house. Take beautiful photos of both the interior and exterior areas to give potential tenants a clear sense of what you offer. Next, you should post an ad for your house for rent on Housingtarget.com, one of Europe's leading platforms for property rentals. By advertising your house for rent on Housingtarget.com, it will be exposed to a wide audience of home seekers actively looking for properties.
Contact individuals directly who are looking for houses to rent
Directly contact home seekers who are looking for houses to rent. Many seekers specify their preferences in search ads on Housingtarget.com. You can proactively browse the database for potential tenants looking for a house to rent and invite them for a viewing.
Utilize your network to find a tenant
Networking plays an important role as many find their new homes through personal contacts. Tell your acquaintances that you are renting out your house. Perhaps you know someone who knows someone looking for a house to rent now.
Use social media
Social media is an excellent tool to reach a broad range of potential tenants. Post your property on Facebook or other platforms to increase visibility of your vacant house. You are welcome to post your listing in Housingtarget.com's property rental groups on Facebook.
7: Show your house for rent
Soon you will start receiving inquiries from interested tenants.
Ensure that the house is presentable and inviting before the viewings. Your future tenant will appreciate a well-maintained and welcoming home.
Prepare a list of questions for the viewings, allowing you to assess whether the potential tenants are a good match for your property. Give them time to explore the property and ask questions, and be open to negotiations about price and their specific wishes regarding the property, terms, etc.
8: Thoroughly check the potential tenant
Once you have found a potential tenant for your house whom you are considering renting to, it's crucial to examine them thoroughly. The primary focus should be on assessing the tenant's financial stability, for instance by requesting proof of a steady income or conducting a credit assessment. Trusting your intuition is also important; renting your house to the wrong person can turn out to be a costly mistake.
9: Sign the lease agreement
Once you have conducted the necessary background checks and feel comfortable with the potential tenant, it's time to formalize the rental through a lease agreement. Have a lawyer review the lease agreement to ensure all legal aspects are covered. The agreement should include details about the rent, deposit, lock-in period, scope of use of the house, any costs, maintenance, and subletting rules. It is important not to use just any template from the internet; ensure you receive assistance from a legal expert when drafting the lease agreement.
10: Maintain good communication with the tenant
Even after the lease agreement is signed, it is crucial to maintain good contact with the tenant. This involves keeping an eye on how the house is maintained, whether any damages occur, and generally whether the tenant treats your property with respect. It is also crucial to maintain a positive dialogue with the tenant to ensure they are satisfied and remain in the house for a longer period, which, in the long run, will secure you stable income from the rental.
Search rentals
Knowledge about housing
Other topics
Posts
Search content
Frequently asked questions