How to rent an apartment – The most important steps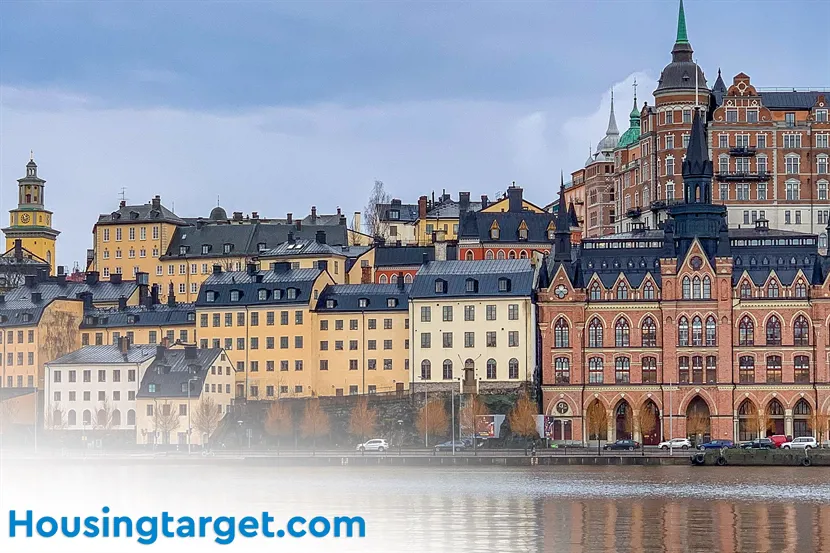 When you want to rent an apartment, it's important to follow a well-organized process so you don't waste unnecessary energy and time on your housing search. Besides hunting for a home, you also have other daily commitments that require your attention. To help you maintain focus and save time, we have developed this guide to ensure that you find the perfect apartment without unnecessary hassle and stress.
If, instead, you are interested in renting out an apartment, please check our guide on apartment renting: Rent out your apartment in a few simple steps.
Step 1: Describe your needs, requirements, and wishes
Start by specifying your needs and requirements for the new apartment. The first step in your housing search is to clarify exactly what you are looking for in your new apartment. Think about the type of apartment you prefer and what amenities are important to you. Consider, for example, the following questions:
What type of apartment would you like to live in?
How important is the location to you? Do you want to be close to the center, in a lively area, or perhaps in a quieter part of the city?
How much space do you need?
Is it important for you to have parking options or public transport near the apartment?
What lease period do you prefer?
What is your budget for the rent? Remember to include additional costs such as electricity, water, and any communal expenses.
Should the apartment have specific amenities or equipment, for instance, a bathroom, kitchen, utility room, pantry, walk-in closet?
Do you value factors such as proximity to water, view, floor level, etc.?
Are there any special wishes or requirements you have for your new home, based on your personal needs or lifestyle?
Step 2: Search for an apartment for rent
Start your search by exploring various platforms that list apartments for rent. Use search filters to find apartments that match your needs and requirements. Keep an eye on potential homes, and possibly create a list of favorites.
Once you have established your preferences and desires for your apartment, it is time to commence the housing hunt. There are several methods you can use:
Online portals: Utilize websites like Housingtarget.com, which offer a comprehensive overview of available apartments in your desired area. For example, search for apartment for rent in all of Europe, apartment for rent in Germany, apartment for rent in Denmark, apartment for rent in the Netherlands, apartment for rent in Sweden, and apartments for rent in Norway. Tailor your search according to factors like location, size, and price to find the best options.
Local newspaper ads and bulletin boards: Also, keep an eye on local ads in newspapers and on bulletin boards in the area you wish to move to. Here you might be lucky to find good deals on rental apartments that match your criteria and plans.
Social media and networks: Inform your network that you are looking for an apartment, so they can assist you. Announce it on social media so it's easy to share your search with others. Housingtarget.com has created a number of Facebook groups for housing seekers, which you are welcome to use.
Step 3: Visit and evaluate the apartments you have found
Once you have found some promising apartments to rent, it is time to arrange viewings. During the visits, you should evaluate the apartments based on your established criteria and note the pros and cons of each apartment. Be especially aware of the following points:
Does the location suit your and your potential cohabitants' personal preferences and daily needs?
Is there sufficient space? Consider whether the size of the apartment harmonizes with your lifestyle.
Are there good parking options and transport possibilities for you and your guests? The accessibility of the apartment is a factor that many consider.
Step 4: Negotiation of the lease contract for your flat for rent
Once you have found your dream apartment, it is time to negotiate the lease contract. Here it is important that you check all terms thoroughly – including rent, deposit, maintenance, and notice periods - so that both parties are satisfied with the agreement. Ensure that all agreements and conditions are clearly laid down in the contract to prevent future misunderstandings.
Step 5: Pay deposit and sign the lease contract
After a successful negotiation, the next step is to pay the agreed deposit and sign the lease contract. Read through the contract carefully, and make sure that all agreed points are included before you sign. It is always recommended to get a legally competent person to help you go through the lease contract.
Step 6: Moving and furnishing your studio
Now it's time to move in and furnish your new apartment. Create a detailed plan for the move and the furnishing of the apartment, and ensure to report the move to all relevant authorities.
Moving is a big task, and setting up the interior of the apartment is equally significant. Therefore, we have created these guides, which we hope can assist you: Steps to furnish Your apartment - Create a home that complements your lifestyle, and Moving to an apartment checklist.
Step 7: Begin your daily life in your new apartment rental
After the move, it's time to start your new daily life in the apartment. Take time to settle into your new home and gradually explore the neighborhood and everything it has to offer. Invite your new neighbors for coffee, and possibly hold a large housewarming party for your family, friends, and acquaintances.
Step 8: Maintain a good relationship with your landlord
It is essential that you have a good relationship with your landlord. Communicate openly about any potential issues and maintenance tasks, and make sure to abide by the rules and agreements mentioned in the lease contract. Always pay your rent on time. If you have a good relationship with your landlord, many problems and misunderstandings can be prevented.
Search rentals
Knowledge about housing
Other topics
Posts
Search content
Frequently asked questions