Trends and Innovations in Residential Real Estate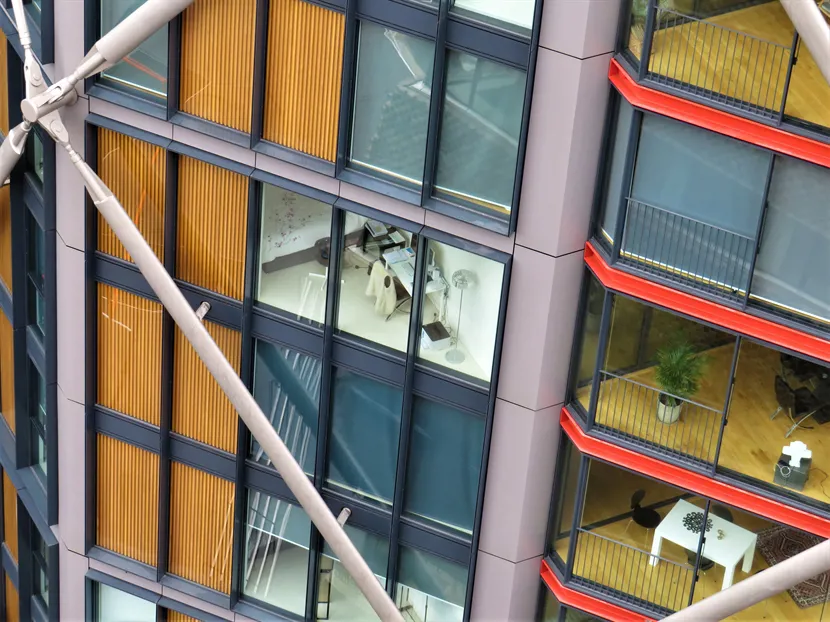 Get ready to explore the world of trends and innovations of apartments. Technology and modern design residents in big cities to use their space optimally and more sustainable. We show you some ways how this looks like. 
Smart Home Technology
Imagine a world where your apartment becomes an intelligent hub, integrating smart devices and home automation. These innovative marvels not only elevate convenience but also prioritize energy efficiency and sustainability, making your living space eco-friendly and cost-effective.
Flexible Space and Designs
Apartments in Europe embrace adaptable spaces that cater to multifunctional living. For example, modular furniture that transforms your living room into a home office or a cozy guest bedroom. Space-saving solutions are in vogue, allowing you to optimize every nook and cranny. Co-living and shared amenities foster a sense of community, while the natural light and design elements create an oasis of tranquility in the heart of the city.
Sustainable and Green Practice
European apartments lead the charge in sustainability. Energy-efficient appliances and renewable energy sources are incredibly important in the European real estate market. Minimizing your carbon footprint and reducing utility costs are seen as essentials. Green building certifications and the use of eco-friendly materials ensure that your home is not only beautiful but also environmentally responsible. Recycling programs and waste management initiatives promote a circular economy, while urban gardens and green spaces bring nature closer to urban dwellers.
Virtual Reality and Augmented Reality
Take virtual tours and explore detailed 3D floor plans from the comfort of your couch, revolutionizing remote viewing. Augmented reality applications allow you to personalize your apartment by virtually trying out different design options. The buying or renting experience becomes a truly immersive journey with digital staging, helping you envision your dream space.
Accessibility and Inclusive Design
Apartments are embracing universal design principles, ensuring accessibility for all residents. Assistive technologies cater to the needs of differently-abled individuals, fostering independence and inclusivity. Age-friendly features create comfortable living spaces for the elderly, promoting a sense of security and well-being. It's not just about physical accessibility; social inclusion is a cornerstone of apartment communities, fostering a vibrant and diverse environment.
Co-living and Co-working Spaces
These innovative concepts redefine apartment living, offering shared amenities and facilities that foster a sense of community and collaboration. Flexibility and affordability are at the forefront, catering to the dynamic lifestyles of modern residents. Embrace the opportunities for enhanced social dynamics and strike the perfect work-life balance within the walls of your apartment.
Sustainable Transportation and Mobility Solutions
Electric vehicle charging stations and infrastructure cater to the growing popularity of electric cars, reducing carbon emissions. Bike-sharing and micro-mobility options promote sustainable transportation alternatives, reducing traffic congestion. Smart transportation systems seamlessly integrate with apartment living, ensuring reduced parking spaces and enhancing walkability in urban areas.
To sum up the future of European apartments shines with immense promise. The industry's relentless pursuit of innovation ensures enhanced living experiences and a sustainable future. By staying ahead of the curve, both developers and residents can create vibrant communities that reflect the ever-evolving needs and aspirations of the modern European lifestyle. Embrace the possibilities and be part of the exciting journey toward the future of residential real estate.
Search rentals
Knowledge about housing
Keywords
Other topics
Posts
Search content