Apartments for rent in The Hague
Sort by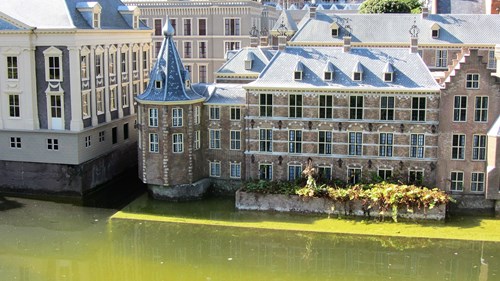 Find available apartments for rent in The Hague. Are you looking for apartment in for rent The Hague, you get a complete overview on this list. Click on the headline on each accommodation to read more. Are you looking for other types of housing in The Hague than apartments, then use the search function in the left side. With an accommodation in The Hague you are placed in one of the cultural centers of the Netherlands, full of life and exciting things. The Hague is a preferred place for many who are looking for housing.
The Hague is a real international city. The International Court of Justice is based in Scheveningen and many embassies have chosen to settle here. The Dutch government is also located here; the Upper and Lower Chamber can be found in the center, together with all ministries. It is also a cultural city with the Mauritshuis, the Gevangenpoort and the Gemeentemuseum as popular destinations.
The Hague has its own beach, Scheveningen, where a huge number of people come to, not only in the summer months but also on 1 January. The New Year's Dive in Scheveningen is the largest in the Netherlands and around 10,000 people take part every year.
Although The Hague is not traditionally considered to be a typical student city, it does have the Hotel School The Hague, Leiden University College and the Royal Academy of Art (KABK). They are all internationally known. As a result, there are still students in the city who all have their own bars and ensure that there is a great demand for (hip) eateries and cafes. It is a diverse city with many international influences and people with different backgrounds and origins.
The Hague has various neighborhoods with different price ranges and types of houses. This makes it possible for everyone to find a home in the city. Nevertheless it remains difficult to find a home, especially one that falls within the budget, because the demand for homes is constantly increasing.